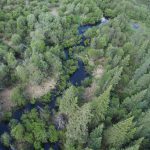 What's Happening
Fort McKay Air Quality Index
Get Our WBEA Apps
Community Odour
Monitoring Program
The COMP App allows community members to submit information about odours they experience in the Regional Municipality of Wood Buffalo.
WBEA's Air Quality Events (AQE) App
Get notified of ambient air exceedances related to local and provincial guidelines and objectives.
WeatherCAN App
Stay informed on outdoor air quality conditions, plan your outdoor activities, and manage exposure to outdoor air pollution.